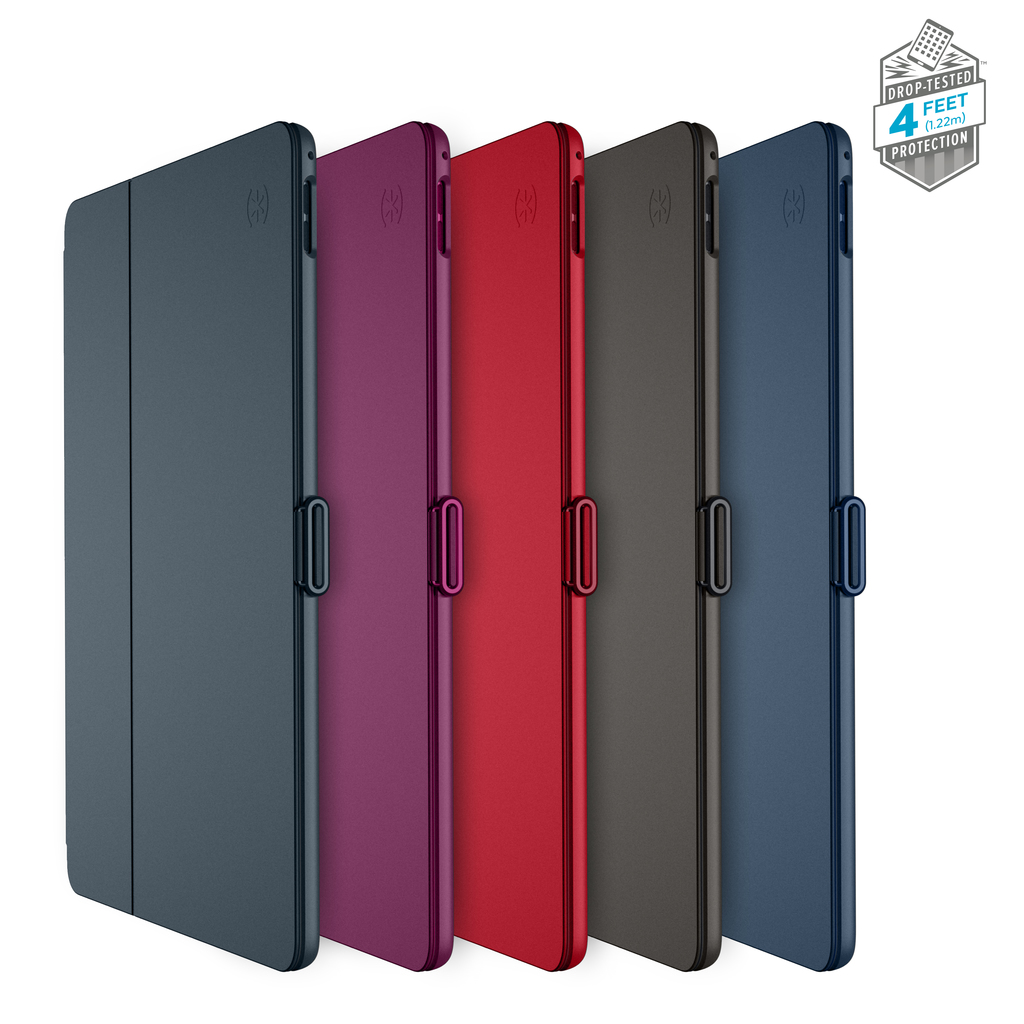 Balance FOLIO offers 1.22m drop protection in a slim folio case. Balance FOLIO is available for 9.7-inch iPads (including the 9.7-inch iPad (2017), 9.7-inch iPad Pro, iPad Air, and iPad Air 2), 10.5-inch iPad Pro, and 12.9-inch iPad Pro (2015 and 2017 models).
The case's hardshell perimeter protects against drops, while the soft edge-to-edge liner guards against scratches. The hardshell has a raised edge around the screen, offering added protection from drops and other damage.
An adjustable stand offers multiple viewing and typing angles, so you can binge on your favorite shows or get work done.
Like all of Speck's cases, this iPad case has been lab-tested against extreme temperatures, cracks, chemicals, and abrasions.
Key Features:
1.22m drop protection.
Adjustable stand for reading, typing, and watching videos.
Recessed cover fits seamlessly into case for a slim design.
Magnets in cover wake or lock the iPad screen opened or closed.
Secure closure clasp keeps the cover closed.
Soft edge-to-edge interior liner protects against scratches.
Balance FOLIO 9.7-inch iPad Images
Balance FOLIO 10.5-inch iPad Images