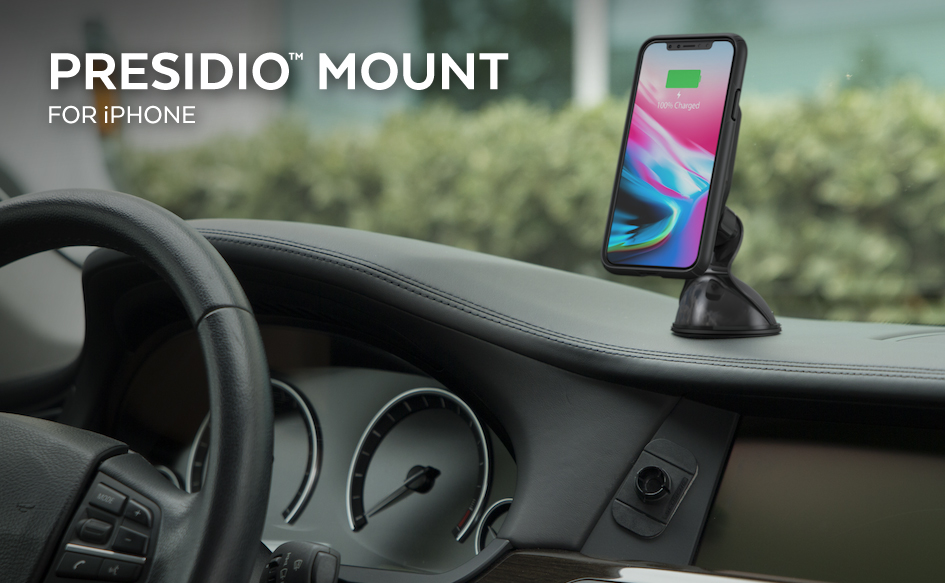 Presidio MOUNT is a protective case made in partnership with Scosche, the leader in mobile device magnetic mounts, and designed to work specifically with Scosche's MagicMount™ family of products to create a seamless solution for using your device hands-free.
Presidio MOUNT incorporates two steel plates strategically positioned and embedded between the case's two layers of protection. This eliminates the need to install metal plates and ensures the phone is securely mounted. Because they are embedded, the metal plates aren't visible and won't scratch the device, and they are pre-installed at the optimal position to prevent wireless charging interference.
Presidio MOUNT is made to fit iPhone X, iPhone 8/7/6s/6 and iPhone 8 Plus/7 Plus/6s Plus/6 Plus and is compatible with all Scosche MagicMount systems.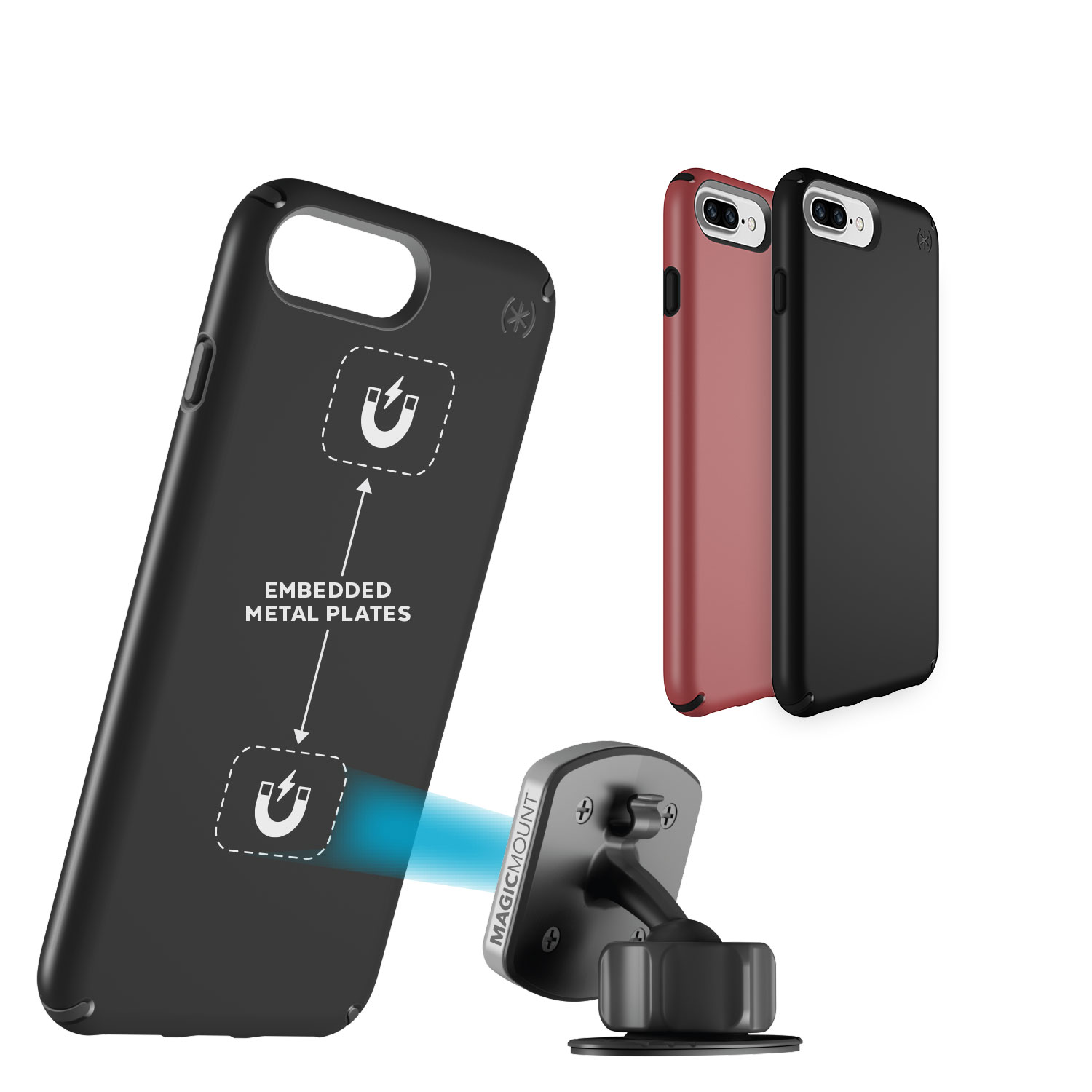 Presidio MOUNT for iPhone X. Click to download.
Presidio MOUNT features:
Seamless Mounting: Presidio MOUNT is a subtle and seamless mounting solution that eliminates the need to adhere metal plates to your device or case.
Wireless Charging: Embedded metal plates won't interfere with wireless charging.
3-Metre Drop Tested: Two layers of protection prevent damage from everyday drops up to 3 metres.
IMPACTUM Shock Barrier: Ridges on the inside perimeter of the case ridges compress on impact to absorb and disperse shock.